Designing folding cartons for retail success requires careful consideration of various factors to captivate shoppers on the shelf.
Eye-Catching Graphics: Use bold and visually appealing graphics that instantly grab shoppers' attention. Incorporate vibrant colors, unique patterns, and compelling imagery that align with your brand and product. Ensure that the graphics are well-balanced and communicate the product's key features and benefits clearly. A cereal brand uses vibrant and playful graphics featuring colorful fruits and a smiling cartoon character to attract children's attention in the breakfast aisle.
Brand Consistency: Maintain consistency with your brand's visual identity and messaging. Incorporate your brand logo, colors, and typography to create a cohesive look across your packaging. Consistency helps in brand recognition and establishes trust among consumers. A luxury skincare brand incorporates its signature gold foil logo, elegant typography, and a minimalistic design across all its folding cartons to create a cohesive and high-end brand image.
Clear Product Visibility: Shoppers should be able to see the product inside the carton easily. Consider incorporating windows or cutouts that allow customers to view the product directly. This is particularly important for products that have attractive packaging or distinctive shapes. A cookie brand uses a folding carton with a large window on the front, showcasing the delicious cookies inside, enticing shoppers with their mouth-watering appearance.
Functional Design: Ensure that the carton is easy to open, close, and handle. Incorporate user-friendly features such as tear strips or perforations that make it convenient for shoppers to access the product. The carton should provide adequate protection to the product and should be durable enough to withstand transportation and handling. A beverage company designs a folding carton for its juice boxes with an easy-to-open perforated top and a convenient handle for children to carry, ensuring a hassle-free and child-friendly experience.
Shelf Appeal: Consider the context of the retail shelf when designing your carton. Ensure that the size, shape, and orientation of the carton are suitable for efficient shelving and stacking. Standout by using innovative structural designs that differentiate your product from competitors and make it visually appealing when displayed on the shelf. A snack brand creates a unique triangular-shaped folding carton for its chips, standing out from the traditional rectangular packages, and creating an eye-catching and memorable display on the shelf.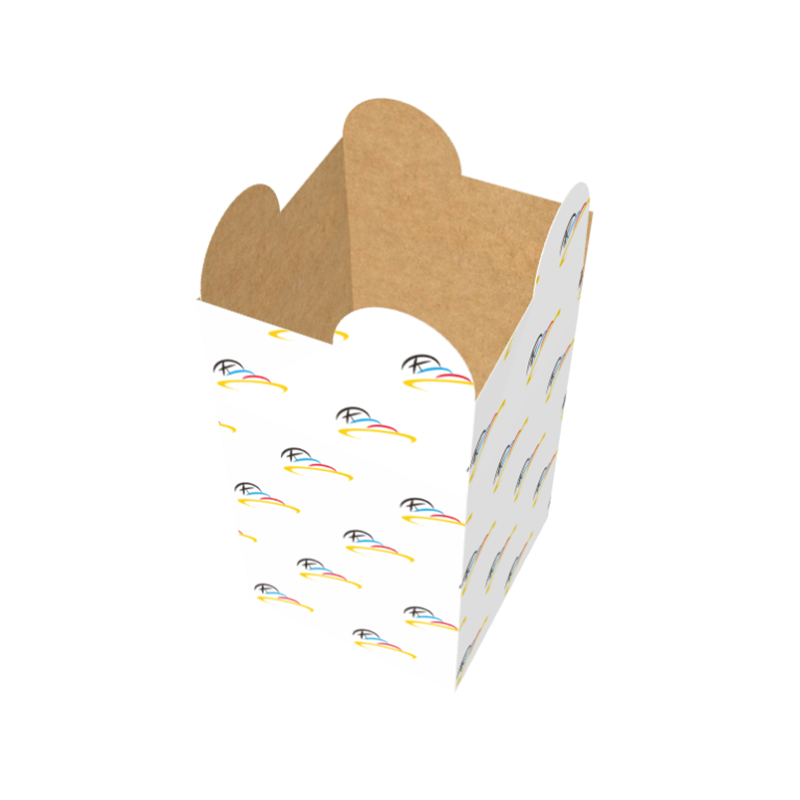 Informative Content: Include concise and compelling product information on the carton. Highlight key selling points, product attributes, and any unique features that differentiate your product. Use clear and easy-to-read fonts to ensure legibility. A pet food brand includes clear and concise information about the ingredients, nutritional benefits, and feeding guidelines on its folding carton, helping pet owners make informed purchasing decisions.
Sustainable Packaging: Consumers are increasingly concerned about sustainability. Incorporate eco-friendly materials and consider sustainable manufacturing practices. Highlight any environmentally friendly aspects of your packaging, such as recyclability or the use of renewable materials, to resonate with environmentally conscious shoppers. A pet food brand includes clear and concise information about the ingredients, nutritional benefits, and feeding guidelines on its folding carton, helping pet owners make informed purchasing decisions. An organic food company opts for folding cartons made from recyclable and biodegradable materials, proudly displaying eco-friendly labels to attract environmentally conscious consumers.
Retailer Requirements: Familiarize yourself with the specific requirements and guidelines of the retailers where your product will be displayed. Ensure that your carton meets their specifications for size, weight, labeling, and barcoding. Adhering to these requirements will prevent any potential issues during distribution and stocking. A personal care product brand ensures that its folding carton complies with a specific retailer's guidelines, including the required barcodes, dimensions, and packaging labels, to facilitate seamless distribution and stocking.
Market Research: Conduct thorough market research to understand your target audience and their preferences. Analyze competitors' packaging to identify opportunities for differentiation. Take into account the demographics, psychographics, and shopping habits of your target customers to create packaging that resonates with them. A coffee brand conducts market research and identifies that its target audience values sustainable and ethically sourced products. As a result, it designs folding cartons featuring certifications and information about fair trade practices to appeal to socially conscious coffee consumers.
Test and Iterate: Once you have designed your carton, conduct consumer testing and gather feedback. Iterate and refine the design based on the insights obtained. This iterative process ensures that your packaging resonates with shoppers and maximizes its effectiveness on the shelf. A snack bar manufacturer conducts consumer testing, receives feedback that the current folding carton is not easily resealable, and iterates the design by adding a resealable tab to enhance convenience and freshness.

Tiansan is professional folding carton packaging manufacturer in China, we offer folding carton packaging over 10 years.