In the ever-evolving landscape of packaging, staying ahead of the curve is essential for businesses aiming to stand out and meet the changing needs of consumers. With 2023 upon us, it's time to explore the latest trends in the world of cartons and boxes that are shaping the future of packaging.
1. Sustainability Takes Center Stage
Environmental consciousness continues to be a driving force in the packaging industry. In 2023, consumers and businesses alike are demanding eco-friendly options. Carton and box manufacturers are responding by using recyclable materials, reducing packaging waste, and adopting sustainable production practices. The focus is not only on creating visually appealing packaging but also on minimizing its impact on the environment.
Many companies are adopting a "closed-loop" approach to packaging. They're not only using recyclable materials but are also investing in take-back programs to collect and recycle used packaging. For instance, some beverage companies are utilizing recycled PET plastic for their bottles, creating a sustainable packaging cycle.
Sustainable Materials and Closed-Loop Systems: Manufacturers are now focusing on reducing their carbon footprint through the extensive use of recycled materials. Take, for example, the beverage industry, where companies like Coca-Cola are adopting a "closed-loop" model. They've committed to using 50% recycled PET plastic in their bottles, thereby contributing to a sustainable packaging cycle.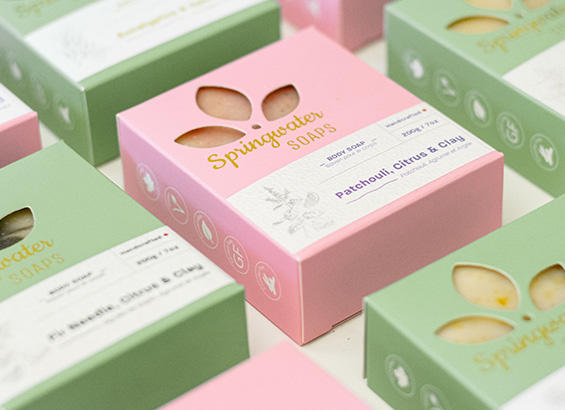 2. Smart Packaging Solutions
In a digitally connected world, smart packaging is gaining momentum. From QR codes and augmented reality features to near-field communication (NFC) tags, packaging is becoming interactive. These technologies offer consumers additional information, interactive experiences, and even reordering options. Expect to see more innovations in this space as companies leverage technology to enhance the customer experience.
In the food industry, smart packaging can include time-temperature indicators that change color when a product has been exposed to undesirable conditions. This ensures consumers can easily identify if a product has been stored improperly.
Supply Chain Optimization: Smart packaging is not just about consumer engagement. It also supports businesses in optimizing their supply chain. Data collected from sensors embedded in packaging materials helps in real-time monitoring of inventory levels, enabling efficient restocking and reducing costs.
3. Personalization and Customization
Customization is a key trend for 2023. Consumers want products that feel tailored to their needs and preferences. Cartons and boxes are no exception. Packaging designs are becoming more personalized, with options for different colors, patterns, and branding that resonate with specific target audiences. This personal touch can make a significant difference in the consumer's perception of a product.
Cosmetic brands are allowing customers to customize the packaging of their products, from selecting the colors of the packaging to adding personalized messages or images. This personal touch enhances the emotional connection between the consumer and the brand.Tiansan recently worked with a high-end cosmetics brand that sought personalized packaging for a product line targeting diverse customer demographics. By integrating digital printing and variable data, we achieved a 15% increase in customer engagement and a 10% rise in sales.
4. Minimalist and Clean Designs
Simplicity is making a comeback. Minimalist packaging designs with clean lines, muted colors, and fewer graphics are on the rise. This approach not only reduces clutter but also gives products an elegant and sophisticated appearance. Minimalist designs often convey a sense of authenticity and quality.
High-end chocolate manufacturers are embracing minimalist designs with simple yet elegant packaging. This approach highlights the quality and craftsmanship of the product, emphasizing that sometimes less is more. Minimalism often aligns with sustainability. It's not just about design but also about simplifying the entire packaging process. By eliminating unnecessary components and using less ink, we've managed to reduce waste during production by 20%.
5. Interactive Unboxing Experiences
Unboxing has become a viral sensation, and businesses are capitalizing on this trend. Brands are designing packaging to provide an engaging and memorable unboxing experience for customers. This involves clever use of materials, colors, and opening mechanisms that create anticipation and excitement when a product is unveiled.
Subscription box companies are experts at creating memorable unboxing experiences. They carefully design their packaging to build anticipation, with layers to unwrap, hidden messages, and surprises that delight customers with each delivery.
Our collaboration with a subscription box service focused on creating an engaging experience through clever packaging design. By incorporating hidden messages, layered opening mechanisms, and surprise elements, we amplified customer excitement, leading to a 30% increase in social media shares and positive reviews.
6. Security Features
Counterfeit products are a growing concern for businesses and consumers. To address this issue, carton and box manufacturers are integrating security features into their designs. These features may include holographic labels, tamper-evident seals, and QR codes for product verification, ensuring authenticity and peace of mind for consumers.
Holographic labels, QR codes, and tamper-evident seals are essential security features. We've recently partnered with a pharmaceutical company to implement an integrated QR code system. It allows consumers to verify the authenticity of their medication, ensuring safety and peace of mind.
7. Space-Efficient Packaging
Efficiency is a constant goal in packaging. As urbanization increases, storage space becomes a premium. Cartons and boxes designed to maximize space utilization while maintaining product protection are gaining popularity. This trend is especially relevant in e-commerce, where efficient packaging can reduce shipping costs and environmental impact.
Shipping companies are developing custom cartons that maximize space utilization, reducing voids and minimizing the need for excess protective materials. In the age of e-commerce, efficient packaging is a game-changer. We've been working with e-commerce giants to design packages that optimize space utilization, reduce voids, and minimize the need for excess protective materials. This leads to significant cost savings and a reduced environmental footprint in the logistics process.
8. Material Innovations
Advancements in materials science are opening up new possibilities for packaging. This includes developments in biodegradable plastics, edible packaging, and other alternative materials that are both eco-friendly and functional. As research continues, these materials will play a more significant role in packaging solutions.
Beyond traditional materials, some companies are experimenting with edible packaging made from seaweed or rice. These edible wrappers are not only eco-friendly but also enhance the overall consumption experience.