Packaging plays a crucial role in influencing consumer behavior, and colors and design are important elements that contribute to its psychological impact. Let's explore how colors and design influence consumer behavior using corrugated boxes as an example.
Color Psychology in Packaging:
Colors evoke certain emotions and associations, which can influence consumer perceptions and buying decisions. Here are some common colors used in packaging and their psychological effects:
Blue: Often associated with trust, reliability, and calmness. It can be used to create a sense of security and promote a feeling of professionalism, making it suitable for packaging related to technology, healthcare, or financial products.
Green: Symbolizes nature, health, and freshness. It can be used to promote eco-friendly products or products associated with well-being. Green packaging can evoke feelings of relaxation and contribute to a sense of sustainability.
Red: Known for its energy, excitement, and urgency. Red can create a sense of stimulation and draw attention. It is often used in packaging to convey boldness or to create a sense of urgency, encouraging consumers to take immediate action.
Yellow: Associated with happiness, optimism, and warmth. Yellow packaging can attract attention and create a positive and cheerful impression. It is commonly used for products targeting children or promoting a fun and energetic image.
Black: Often associated with luxury, sophistication, and exclusivity. Black packaging can convey a sense of elegance and high-end products. It is commonly used for luxury goods, cosmetics, or premium items.
Design Elements in Packaging
Beyond color, the overall design of packaging also plays a significant role in consumer behavior. Some key design elements include:
Typography: The choice of fonts and typography can convey different brand personalities. Serif fonts can create a traditional and trustworthy impression, while sans-serif fonts are often associated with modernity and simplicity. The size, style, and placement of text also influence readability and attention.
Imagery: The use of images, illustrations, or photographs on packaging can evoke specific emotions and create visual appeal. Images can be used to communicate product features, benefits, or usage scenarios. Carefully selected imagery can help consumers connect with the product on an emotional level.
Shape and Structure: The physical shape and structure of corrugated boxes can contribute to the overall consumer experience. Unique shapes or innovative designs can create a sense of novelty, intrigue, or playfulness, attracting attention and increasing perceived value.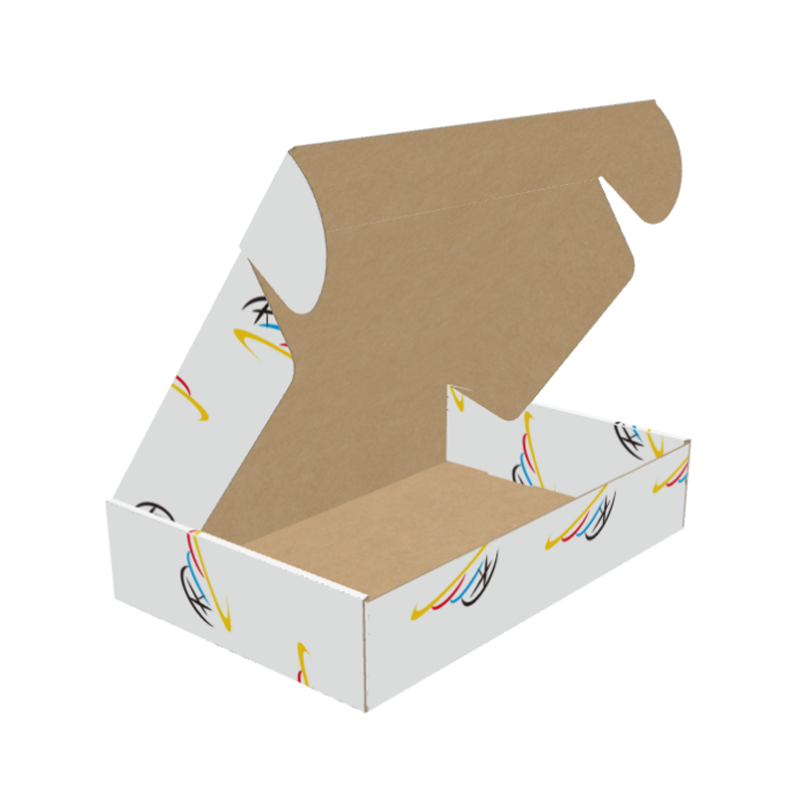 Simplicity and Clarity: Packaging that conveys information clearly and concisely tends to be more effective. Consumers prefer packaging that is easy to understand, with key information such as product name, benefits, and usage instructions readily visible.
Branding and Logos: Consistent branding elements, such as logos, colors, and visual identity, help establish brand recognition and recall. Packaging design should align with the brand's overall image and values, strengthening the connection between the product and the consumer.