In the world of packaging, where first impressions can be the difference between a sale and a missed opportunity, microflute corrugated boxes have emerged as a game-changer. These compact, yet resilient packaging solutions are redefining the way small items are presented and protected.
The Power of Microflute Corrugation
Microflute corrugated boxes combine the strength of traditional corrugated packaging with a significantly reduced profile. This makes them an ideal choice for packaging small and delicate items that demand both protection and an exquisite presentation. Comprising a thin yet robust layer of corrugated material, microflute boxes offer exceptional durability while maintaining a sleek, refined appearance.
Benefits of Microflute Corrugated Boxes
Elegance and Aesthetics: Microflute corrugated boxes excel in delivering a premium feel to your products. Their smooth surface provides a canvas for high-quality printing, allowing intricate designs, vibrant colors, and even branding elements to shine.
Space Efficiency: Small items often call for compact packaging solutions. Microflute boxes fit snugly around the contours of your products, minimizing wasted space and ensuring a snug fit that prevents movement during transit.
Electronics Accessories Set: A manufacturer of electronic accessories utilizes microflute corrugated boxes to house small items like chargers, cables, and adapters. The slim profile of microflute boxes ensures efficient use of space in retail displays and shipping cartons.
Miniature Collectibles: A toy company packages miniature collectible figures in microflute corrugated boxes. The boxes snugly accommodate each figure, preventing movement and damage during transit, all while optimizing shelf space.
Protection: Despite their slim profile, microflute corrugated boxes provide reliable protection against shocks, impacts, and handling stress. The corrugated structure maintains its strength, safeguarding your products from potential damage.
Fragile Glassware: A luxury glassware brand employs microflute corrugated boxes to protect delicate glass items during shipping. The corrugated structure absorbs impacts, preventing breakage and ensuring the items arrive in pristine condition.
Sensitive Electronics: A tech company ships sensitive electronic components using microflute corrugated boxes. The microflute's resilience provides cushioning against vibrations and shocks, safeguarding the delicate electronics.
Versatility: Microflute boxes aren't limited to any specific industry. From electronics and cosmetics to jewelry and confectionery, these boxes can be tailored to suit the needs of various products, emphasizing their unique features.
Beauty Sampler Kits: A cosmetics brand creates sampler kits featuring a variety of small makeup products. Microflute corrugated boxes allow for custom compartments, keeping each product secure and organized within the same box.
Artisanal Chocolates: A gourmet chocolate company uses microflute corrugated boxes to showcase individual pieces of chocolate. The boxes can be designed with various sizes and layouts to accommodate different chocolate assortments.
Sustainability: In an era where sustainability matters more than ever, microflute corrugated boxes offer an eco-friendly advantage. They're made from recyclable materials and are lightweight, contributing to reduced carbon emissions during transportation.
Eco-Friendly Jewelry Packaging: An ethical jewelry brand opts for microflute corrugated boxes made from recycled materials. These sustainable boxes align with the brand's values and provide an eco-conscious packaging solution.
Green Initiatives in Electronics: An electronics manufacturer emphasizes sustainability by using microflute corrugated boxes that are lightweight, reducing material consumption and shipping emissions. The boxes also communicate the brand's commitment to the environment.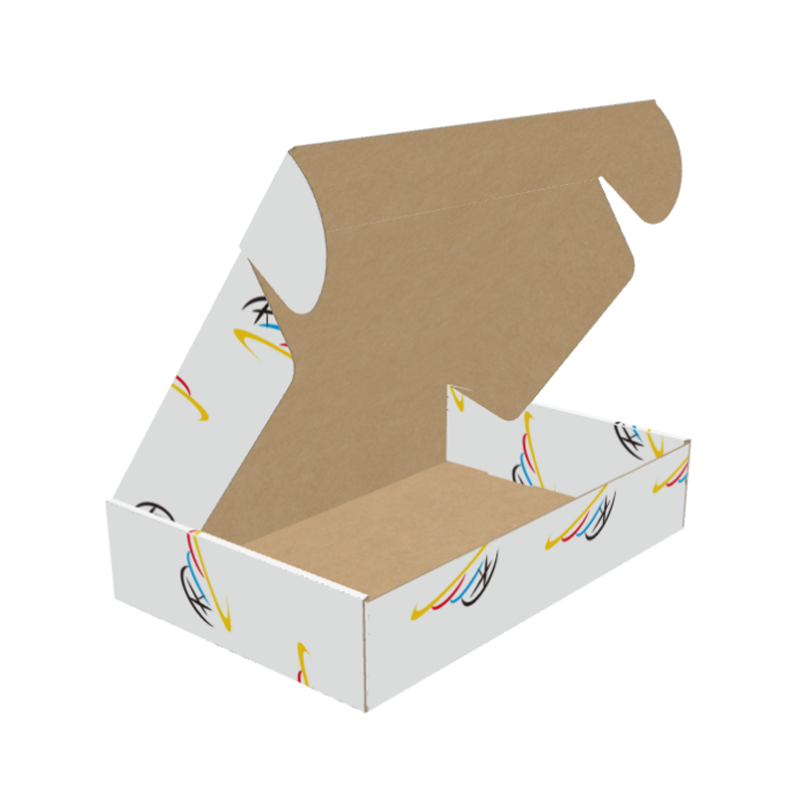 Crafting a Memorable Unboxing Experience
Microflute corrugated boxes elevate the unboxing experience to an art form. With their ability to combine aesthetics and protection, they create a lasting impression that resonates with customers. The anticipation of opening a compact, visually appealing box enhances the perceived value of the enclosed item.
Collaborating for Customization
One of the defining features of microflute corrugated boxes is their customization potential. As a leading custom carton and packaging box manufacturer, Tiansan Package work closely with our clients to understand their brand, products, and target audience. This collaboration allows us to design microflute packaging that reflects the essence of the brand and enhances the overall customer experience.