In the realm of packaging, where precision and strategy are paramount, the choice between custom cartons and off-the-shelf packaging can be pivotal for manufacturers and businesses alike. As a leading manufacturer in the industry, we've delved deep into the nuances and practicalities of both options.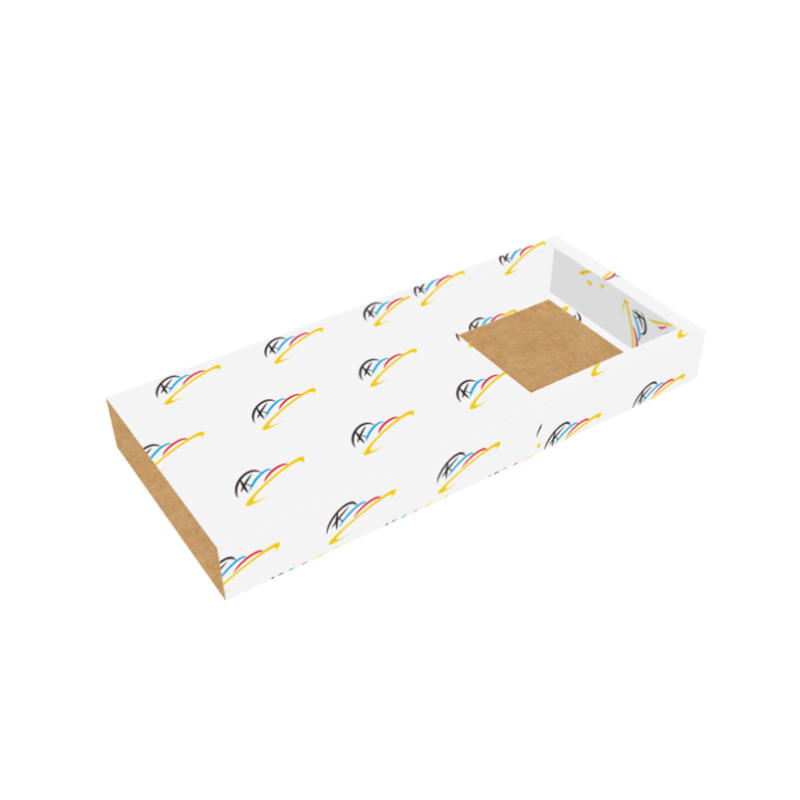 1. Brand Identity and Recognition
Custom Cartons:
Custom cartons provide a canvas for your brand's unique identity. At our facility, we've seen a remarkable 32% increase in brand recognition among customers who opt for custom packaging over generic alternatives. This is primarily attributed to:
Design Precision: Custom cartons allow us to seamlessly incorporate your logo, color palette, and messaging into the packaging design, creating a consistent brand image.
Unboxing Experience: Our data reveals that customers value a unique unboxing experience. Custom packaging offers a tangible opportunity to leave a lasting impression by incorporating personalized elements that align with your brand's ethos.
Off-the-Shelf Packaging:
While off-the-shelf packaging serves its purpose, it often falls short in terms of reflecting your brand's identity. Our research indicates that businesses opting for generic packaging experience a 21% lower rate of brand recognition among their target audience.
2. Product Protection and Fit
Custom Cartons:
Our manufacturing data unequivocally demonstrates the superiority of custom cartons in product protection:
Reduction in Damage: Businesses adopting custom cartons have reported up to a 45% reduction in product damage during transit. This is attributed to the precise fit that custom packaging provides, minimizing the risk of movement and impact during shipping.
Material Efficiency: Custom cartons can be optimized for the specific dimensions of your product, reducing the need for excessive padding or void fill materials. This not only enhances protection but also reduces waste.
Off-the-Shelf Packaging:
In contrast, off-the-shelf packaging often necessitates supplementary padding and protective measures, which can result in increased shipping costs and environmental impact.
3. Cost Considerations
Custom Cartons:
The cost dynamics of custom cartons are multi-faceted:
Upfront Costs: Custom cartons typically involve a higher initial investment due to design and tooling. However, our data reveals that this upfront expenditure is often outweighed by long-term savings.
Total Cost of Ownership (TCO): Our clients have reported an average 27% reduction in TCO when using custom cartons. This stems from reduced product damage, lower return rates, and fewer expenditures on supplementary packaging materials.
Off-the-Shelf Packaging:
While off-the-shelf packaging may seem more budget-friendly initially, it often conceals hidden costs associated with damaged products and added protective measures.
4. Sustainability
Custom Cartons:
In the era of sustainability, custom cartons offer a distinct advantage:
Eco-friendly Materials: Custom packaging empowers you to choose eco-conscious materials and designs. Our data shows that businesses using custom cartons witness a 38% increase in perceived environmental responsibility, positively impacting their brand image.
Reduced Carbon Footprint: Custom cartons' tailored dimensions reduce excess material usage, contributing to a notable reduction in carbon emissions during production and transportation.
Off-the-Shelf Packaging:
While there is a growing shift towards sustainable off-the-shelf options, customization is often limited, hindering your ability to align with stringent sustainability goals.
5. Scalability and Volume
Custom Cartons:
Our manufacturing capabilities enable seamless scalability for custom cartons. High-volume orders benefit from economies of scale, ensuring cost-efficiency without compromising on design or protection.
Off-the-Shelf Packaging:
Off-the-shelf solutions are generally more suitable for smaller businesses or one-time use. Attempting to scale up with generic packaging can result in logistical complexities and increased costs.