1. Cardboard or Corrugated: The Strength Dilemma
Technical Details: Corrugated cartons consist of several layers of paperboard, including a wavy inner layer (fluting) sandwiched between two flat outer layers. This construction provides excellent cushioning, stacking strength, and rigidity, making it ideal for products that require protection during shipping. On the other hand, cardboard cartons typically comprise a single layer of thick paperboard, offering less impact resistance and lower stacking strength.
Case Example: An electronics manufacturer noticed a significant reduction in product damage during transit when they switched from cardboard to corrugated cartons. The corrugated cartons absorbed shocks and vibrations, ensuring their delicate components remained intact.
Example: Consider a case study involving a manufacturer of delicate glassware. They initially used cardboard cartons for their products but noticed an unacceptably high rate of breakage during shipping. After switching to corrugated cartons, which offer superior strength and impact resistance due to their layered construction, breakage rates significantly decreased.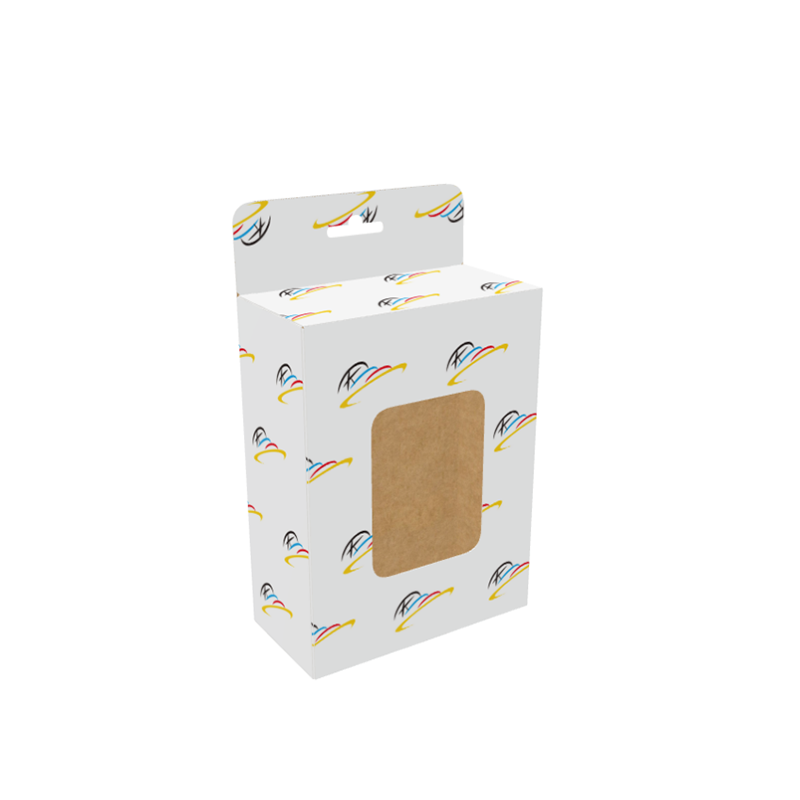 2. Eco-Friendly Options: Sustainability Matters
Technical Details: Sustainable carton materials often include recycled paperboard, kraft paper, or FSC-certified (Forest Stewardship Council) materials. These options not only reduce the environmental impact but also maintain structural integrity and printing quality.
Case Study: A global cosmetics brand adopted carton materials made from recycled fibers. They communicated this change effectively on their packaging, attracting environmentally conscious consumers and reducing their carbon footprint.
Case Study: A well-known apparel brand decided to align its packaging with sustainability goals. By switching to recycled and recyclable carton materials, they not only reduced their carbon footprint but also attracted eco-conscious consumers, resulting in increased brand loyalty.
3. Strength and Durability: Protecting Your Products
Technical Details: Carton thickness, measured in points (or mils), directly influences strength and durability. Heavier products typically require cartons with higher point values to ensure structural integrity during transit.
Real-World Example: A manufacturer of power tools opted for heavy-duty corrugated cartons with a high point value to protect their products. This decision reduced instances of damage and warranty claims, ultimately saving on costs.
4. Branding and Aesthetics: Creating an Impression
Technical Details: Advanced printing techniques like offset printing, digital printing, and flexography allow for intricate and high-quality designs on cartons. Finishing options, such as matte or gloss coatings, embossing, debossing, and foil stamping, can be tailored to match your brand aesthetics.
Case Example: A premium wine producer invested in custom-printed cartons with embossed logos and gold foil stamping. The luxurious appearance of their packaging aligned perfectly with their high-end brand image, boosting customer perception and sales.
Example: Take the case of a boutique chocolate maker. By investing in custom-printed cartons with intricate designs and a luxurious finish, they transformed their packaging into a work of art. This enhanced unboxing experience elevated their brand perception and increased customer referrals.
5. Cost Considerations: Balancing Quality and Budget
Technical Details: Calculating the Total Cost of Ownership (TCO) for your packaging is crucial. TCO factors in initial material costs, transportation expenses, storage costs, product protection, and the impact on customer satisfaction.
Study: A pharmaceutical company, after analyzing TCO, discovered that investing in custom-sized corrugated cartons reduced their shipping expenses, minimized product breakage, and streamlined their supply chain operations, ultimately resulting in cost savings.
Study: A manufacturer of electronic gadgets analyzed its packaging costs. They found that while premium carton materials increased their per-unit packaging expense, they offset this cost through reduced product returns due to damage during transit, ultimately saving on warranty claims.
6. Specialized Carton Types: Tailoring to Your Needs
Technical Details: Cartons come in various forms, including regular slotted containers (RSC), die-cut cartons, display boxes, windowed cartons, and more. Choosing the right type depends on your product's shape, size, and marketing goals.
Example: A toy manufacturer opted for windowed cartons to showcase their products in retail stores. This strategic choice allowed customers to see the product inside, boosting in-store sales.
7. Regulatory Compliance: Meeting Industry Standards
Technical Details: Different industries have specific packaging regulations and standards. For instance, the pharmaceutical sector often requires child-resistant carton designs, while the food industry must adhere to FDA guidelines.
Real-World Scenario: A pet food company faced challenges due to non-compliant packaging. After switching to FDA-approved carton materials and incorporating essential information for pet owners, their products gained trust and compliance.
8. Customer Experience: Enhancing Unboxing
Technical Details: The tactile experience of opening a carton can leave a lasting impression. Factors such as carton texture, opening mechanisms (e.g., tuck-end vs. auto-lock bottom), and secure closures contribute to the overall unboxing experience.
Case Study: An online beauty subscription service invested in magnetic closure cartons, providing a premium unboxing experience. Subscribers shared their delight on social media, organically promoting the brand and increasing customer retention.
Case Study: A subscription box service invested in carton materials that enhanced the unboxing experience. They saw an increase in social media sharing by subscribers, resulting in organic brand promotion and a growing customer base.